Pre Owned Products
From time to time, we get pre-owned pieces that can serve as a great bargain for some lucky audio lovers. We do also accept trades, so feel free to inquire about any type of product you may be in the market for. We'll do our best to help!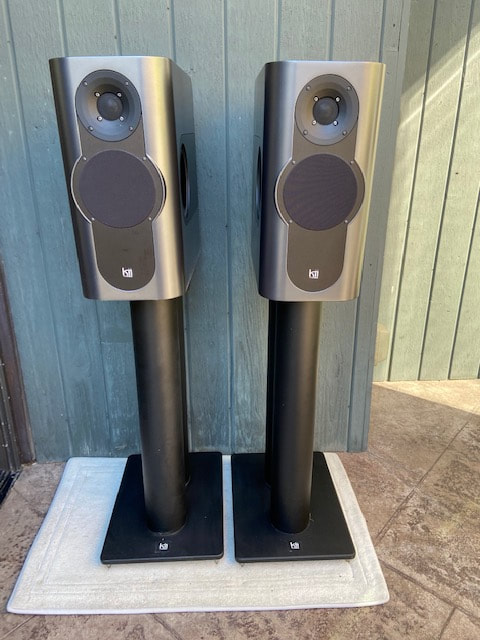 KII Three Speakers in Graphite Gray. With matching stands.
All accessories included.  Original box, manual, power and ethernet cables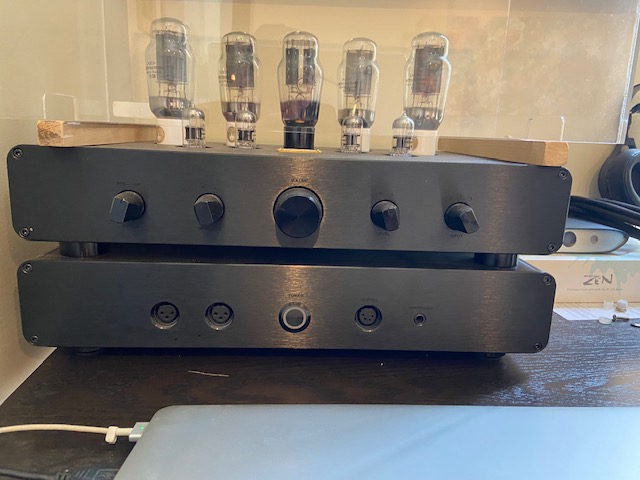 Woo Audio WA-33 "Elite Edition" Headphone Amplifier With $400.00 Gingko cover included.
Woo Audio WA-33 "Elite Edition" Headphone Amplifier with $400.00 Gingko cover is included.
Relatively light use, and all original packaging included.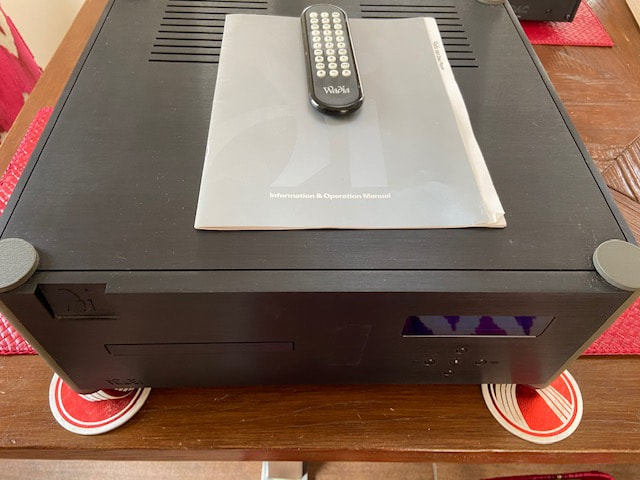 Wadia 581 SACD Player
Call for pricing & availability. Very good condition. Original box & packaging, manual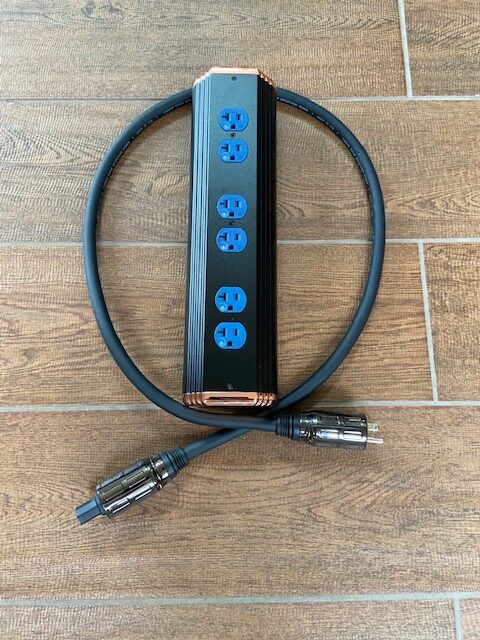 Cardas Audio Nautilus Power Strip (15 amp)
New, with all original packaging. List: $2000.00. Sell for: $1295.00.
Also pictured is an optional Cardas Clear Reflection Power Cord. 1.5m w/15 amp IEC.  List is: $650.00. Sell for: $395.00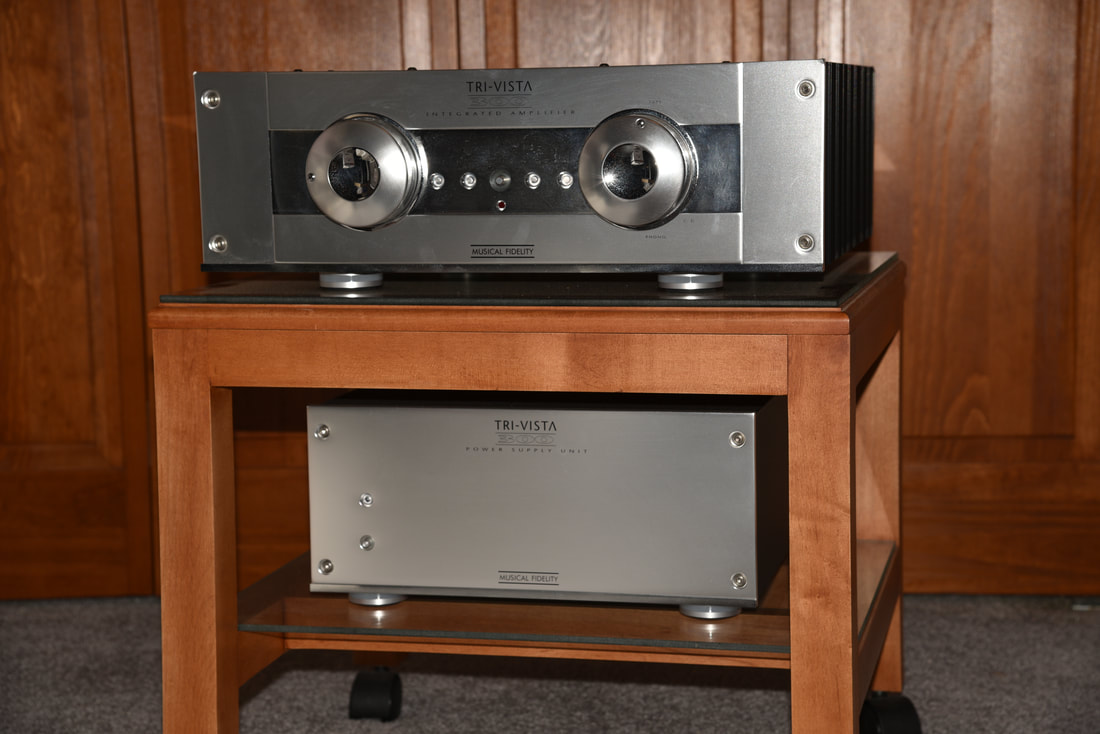 Musical Fidelity Tri-Vista Integrated Amplifier
From "
Home Theater Review
": "
For the money, it's a 
champion, able to strut its stuff around 6000 pre/power combinations 
and, in terms of sheer power, run rough-shod over any other integrated 
amps I can name. But it has a more forceful, distinctive personality 
than, say, the Nu-Vista M3, that amplifier being its clear antecedent. 
The 300 imposes itself on the signal in ways some may find 
disconcerting at worst. Conversely, the three areas where it really 
shines are its sense of three-dimensional space, its bass 
extension and power, and transient attack. Combine the three, and 
you're talking about an amplifier begging to rock your world."
Read more

 

here.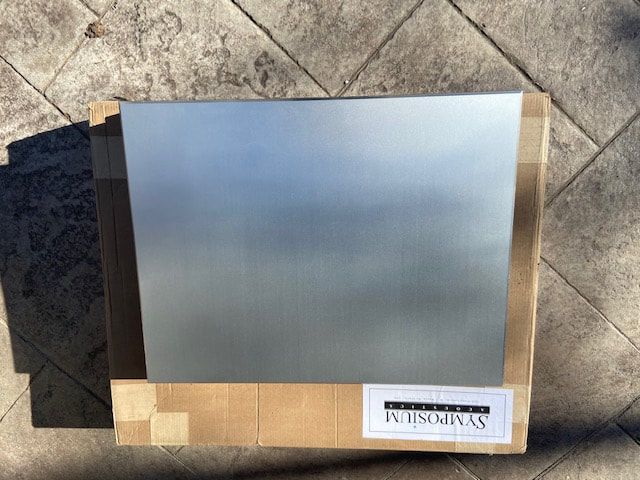 Symposium Acoustics Ultra Platform (24" X 19")
List Price: $999.00
​Sell for: $599.00
World Class Isolation Platform. Great with all digital and analog front ends. Pristine condition.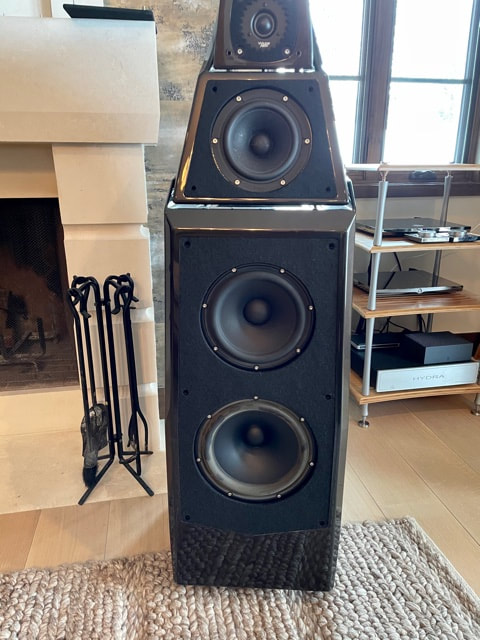 Wilson Alexia Series 1 Loudspeakers
​Wilson Alexia Series 1 speakers
Excellent condition
Original crates and accessories (manual, spikes, wheels, etc)
Dark brown gloss color
Driver-units:  1″ silk-dome tweeter, 7″ cellulose-fiber/carbon composite-cone midrange unit, 8″ paper-cone woofer, 10″ paper-cone woofer
Frequency response: 20Hz-32kHz, +/- 3dB, sensitivity 90B/W/m, Impedance 4 ohms nominal, 2 ohms minimal at 80 Hz
Dimensions 53.25″ H x 15.25″ W 
Weight: 256 pounds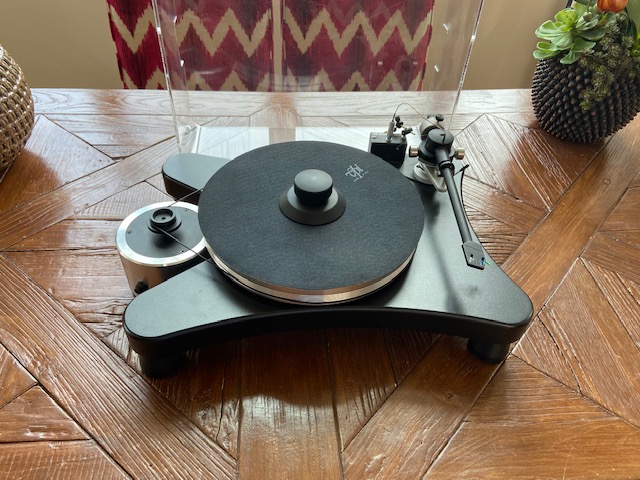 VPI Prime Scout Turntable with JMW 3D Tonearm Armwand (9") w/Gingko Audio Plinth Cover
List Price: $ $3300.00 for turntable and tonearm, and $400.00 for the Gingko Audio Plinth Cover, $3700.00 total.
Store demo, in pristine condition, with all original accessories and packaging.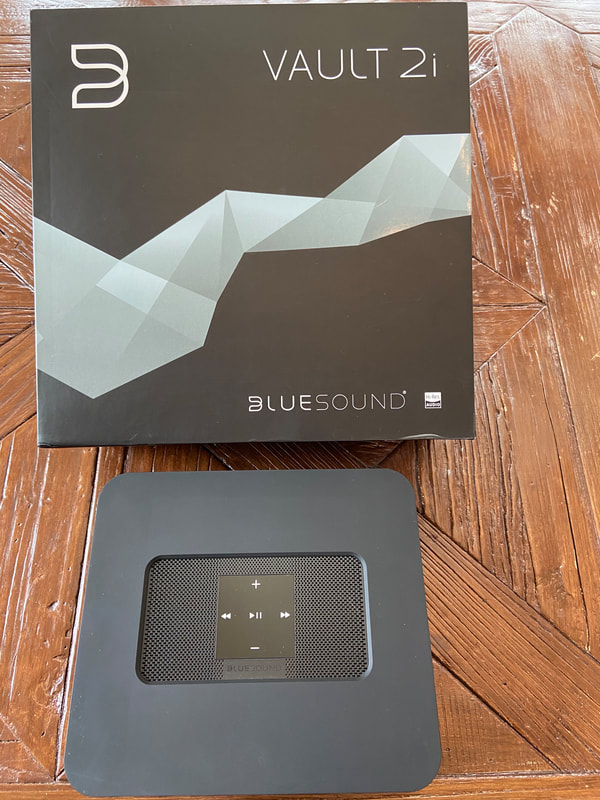 Bluesound Vault 2i - CD Player / Streaming Device
​Rip it. Download it. Store it. The VAULT 2i lets you rip all your CDs in bit-perfect, high-resolution formats or copy your existing music library to the VAULT 2i's hard drive. Hook it up the to your existing sound system, or pair it with a set of powered speakers and stream your digital music collection in studio-quality.
​Read more here.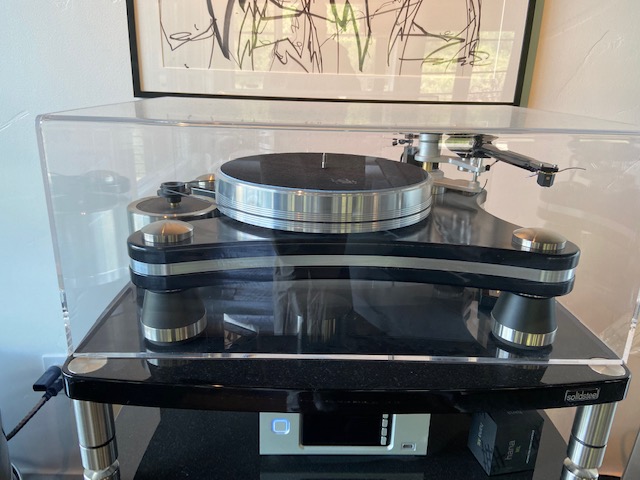 VPI Prime Signature Turntable in Black (Package)
Package includes: 
Turntable list : $6999.00, with Gingko Audio Dust Cover, list: $425.00, Hana MC Series ML (Low output) cartridge, list: $1200.00, and 1.25m Cardas Clear phono cable (RCA's), list: $1450.00.
In great working order, with relatively light use.  All original packaging included.
Please call, or email,  for pricing and any specific questions!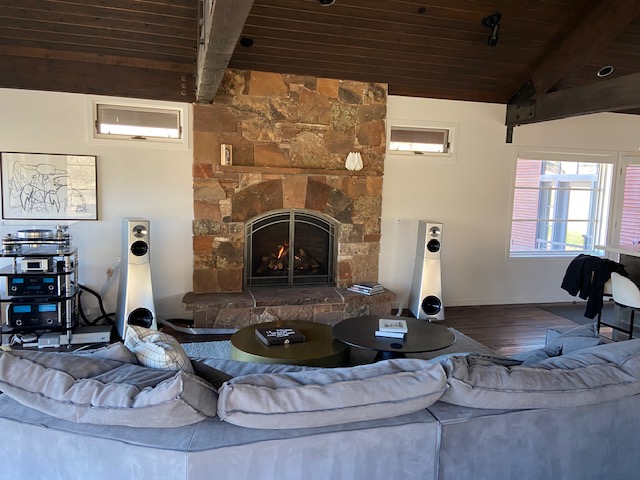 One pair of YG Acoustics Hailey 2.2's
One pair of YG Acoustics Hailey 2.2's in Silver Anodized finish.  About a year old, and in Pristine condition with all original packing and associated accessories. Please call, or email, for pricing and further details.

Hours by Appointment only